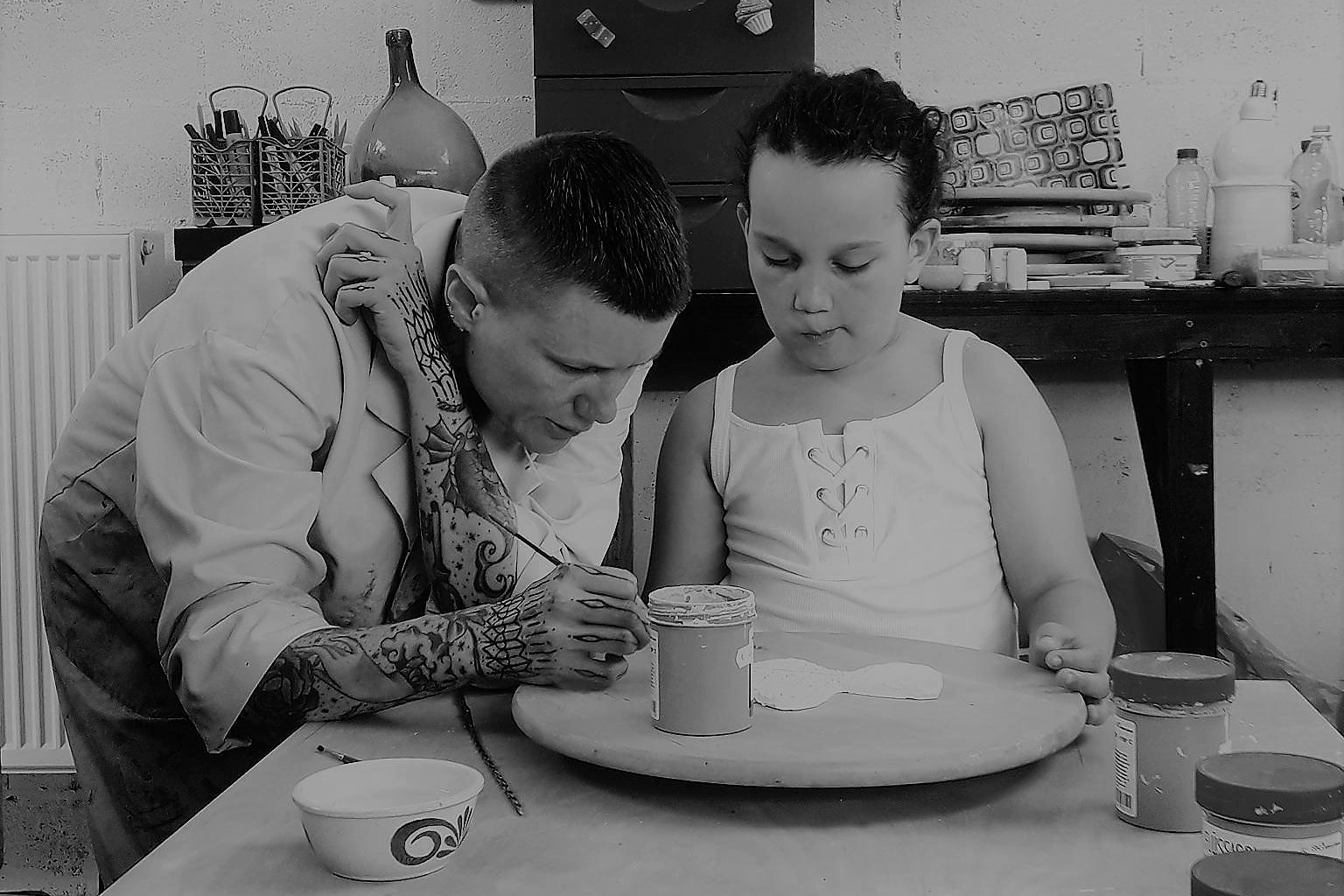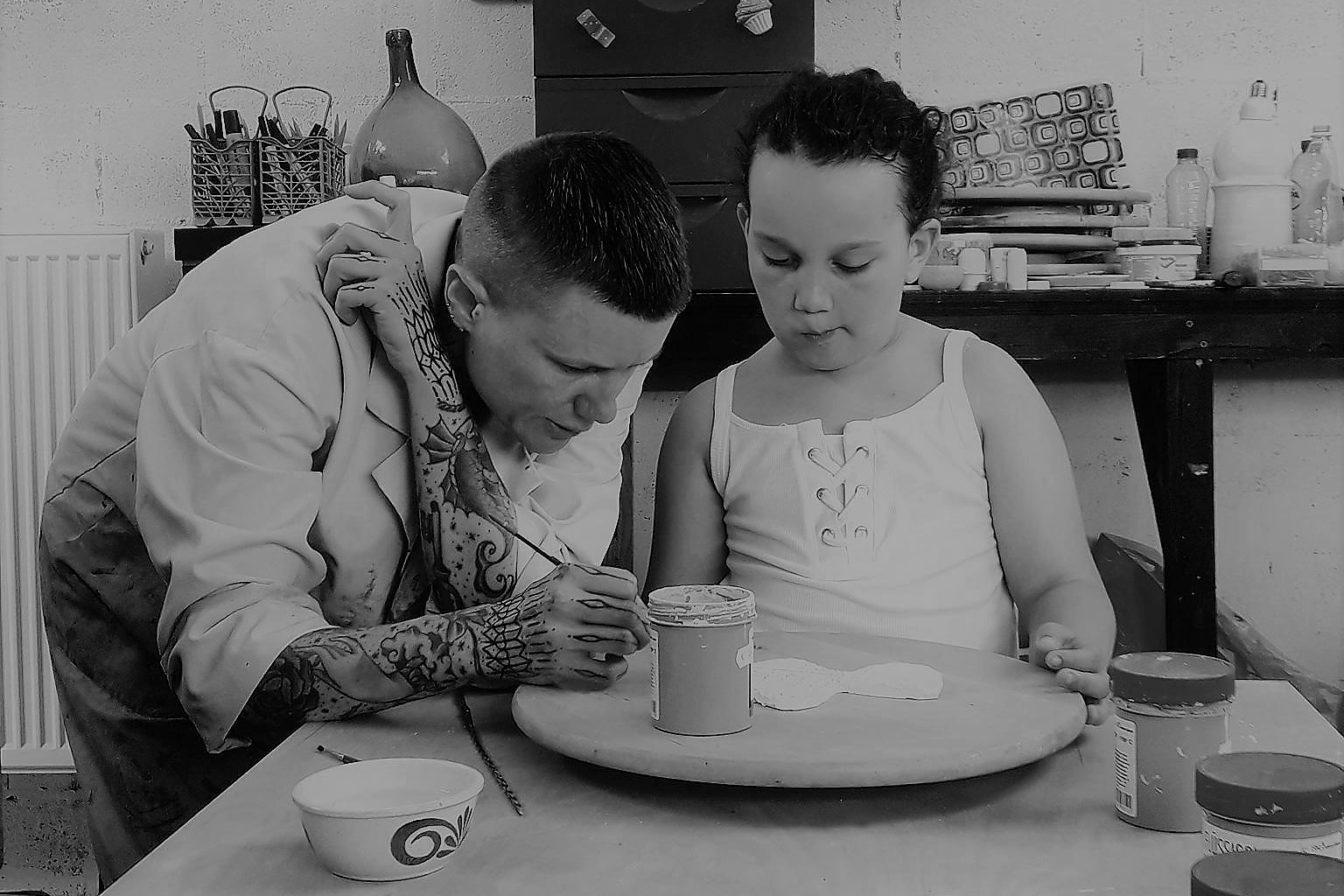 Yawa is my fourth first name. It's a part of me. Logic thus to present me.
I was born and spent my childhood in Ivory Coast. I have been living in Belgium since then and more precisely in Liege where I settled down and raised my family.
I discovered ceramic when I was sixteen and it was the beginning of a wonderful romance.
I trained in restauration and preservation of art objects. I ran a workshop of ceramic and glass restauration for several years before devoting fully to my first teenage love.
I have learnt so many things from training courses with craftsmen that I secretly thank every day. I have also learnt a lot through the wonderful books I have read and which have fed my imagination. But I have learnt much mostly from my mistakes when I found myself confronted to kilns full of failed pieces due to a lack of experience. Indeed, my legendary impatience took a nasty blow!
The years went by and I also taught sculpture and restauration of art objects in a college. I also lead workshops and lessons which I still do from time to time. During the same period I cherished my husband, raised my children, brought up my dog, renovated houses and moved several times to eventually settle down in my last studio YAWA where I might host you as a student.
Regarding my art work, it is varied like a Belgian cheeseboard. The shapes and intentions can change all through my life because nothing is unchanging and because, like you certainly, we are several people in the same mind. Nevertheless, my heart, my involvement and my application will always remain the same for my own creations as well as for objects asked by customers.
Otherwise I love my sister, my mum and my daddy who I call "papachéritoutpleinpetitlapinenchocolat".
Finally, to complete my biography like a CV, I can speak English and a little Spanish, I have a driving license and I love travelling.